1.
Jemizen: C.E.O Class
2.
Jemizen: BOSS Class
bio.
Bosses might have a bad reputation but in jems these portrayals don't really do the man justice. The truth is, Boss Classes had the ability to do just about anything they wanted to, and yet they chose to live a life of scarcity, humility, and passion. But of course, the things he could do are phenomenal: Jems handpicks a Jemizen to a Boss class. Creative modes...That's bad ass.
Rewards:
Access to all plus gm commands.
Rank up:
Own your own corporation. (customized names and commands for you own people) Donations or personal request to only who are jemizens)
3.Jemizen
bio.
Be Your own Corporation. Build a even bigger store no limits!
Rewards:
Cloak, Access to owning Residentials. Own a Vegas Casino! , Able to Promote and demote!. Sign a official Seal with Jems! Gain with the Upper council. Able to Own Showcase shops! Make your own Spleef arena! Make your own pvp arena! Get Mobdisguise ! able to disguise are any monster or person! oWN 20 EMPLOYEES
Beginning of a Jemizen.
Rank up:
50 000 jems in your bank!
Rewards:
MobRider!
5. Business Men/Woman
bio.
Business People have the edge. They have worked to understand the commands in jems. Managers were about the concepts of owning a shop. Now be a true owner of a business. Own your own employees!!!
Rewards:
civilians plugin! Two Body Guards and one of your choice.
Rank up:
gain 2 bosses approval.(visa card) have 50 000 in your bank to prove your jemizenship
6.
Manager
bio.
All the passionate ideas and experience has given you a new path as a manager. It is now time to give you a direction!
Rewards:
Be a Store Owner! create shops!
Rank up:
Must exceed sale of 10 000 jems. own iron shops.
7.
Entrepreneur
bio.
Time to Settle down and come up with something big! Entrepreneurs know what they want and will initiate the risks to take the initiative. The experiences of traveling spins off ambitious ideas of domination in whatever field which comes to mind.
Rewards
: Able to buy/sell Chestshop! Own your first business!
Rank up
: 3000JEMS Own Dirt/Cobble/Flowers/farm/
8.
Traveler
bio.
The hard work of a peasant life has paid off. Travelers are free to wander off the distant lands in search of treasure riches or just the shrill thrill of adventure. Jems land provides the exotic lands and landmarks to want you to always stay as a traveler.
Rewards
: 2 Lock[/lwc] and economy. Own a Dirt Shop/ Cobble
Rank up
:1000JEMS
9.
Peasant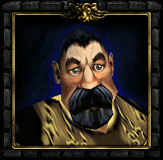 bio.
Peasants are the hard-working and stout-hearted citizens that live in the numerous kingdoms in Jems.Peasants motto is ,"MORE WORK!" The peasant was bound to the land (unable to make his own spawn points) and could not move or change their occupation unless they became a yeoman (free person), which generally happened by buying their freedom.
Rank Up
: Register On Forums and post on travelers section.
Rewards
:1 Lock[/lwc]
10.
Slaves
bio.
Slaves are the saddest players in Jems. In reality you can be forced against your will to become a slave, but on jems, slaves are sentenced for reasons of pure STUPIDITY. For Breaking the rules you have obtained this title and will be open for abuses.When you break the rules you are demoted to a slave.
Rewards
: None
Rank Up
: Two members vouching for your freedom and 10 000 JEM fine.